MEET OUR TEAM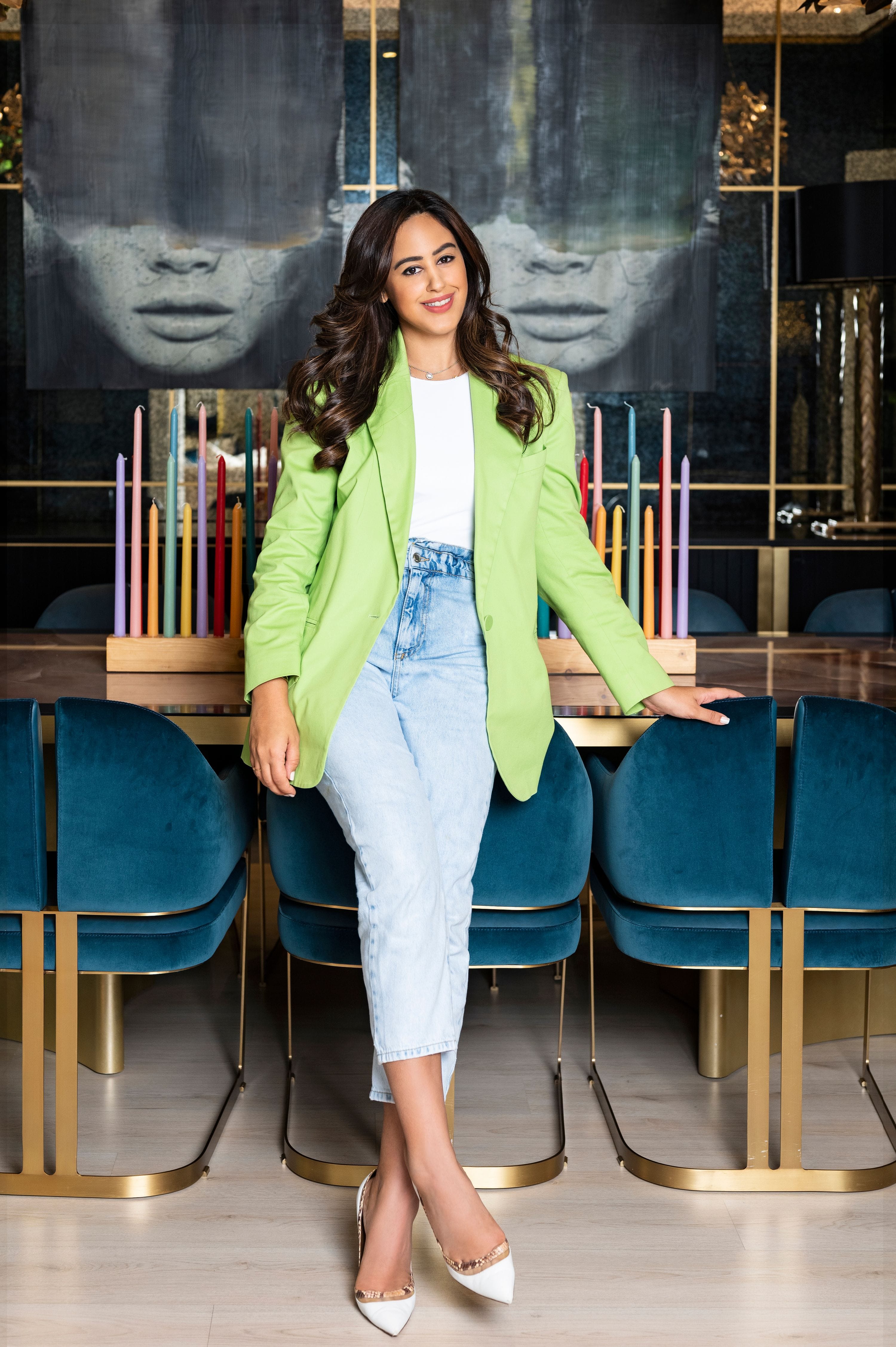 Roshni Khemlani-Mehta (Chief Executive Officer)
Roshni graduated from The London School of Economics, with a degree in Economics and Politics, after which she worked in investment banking for five years. She began her entrepreneurial journey in 2014, co-founding contemporary knitwear brand IZAAK AZANEI, with her two sisters. The sister trio then went on to create Little IA, spearheaded by Roshni in 2021 when her eldest was 3, her middle was 2 and her littlest was weeks away from being born. Like many mums of three kids back to back (they're a pretty crazy breed) you can find her hopping from office to drop off to play area, on rotation, fuelled by an over consumption of hazelnut flavoured coffee and an innate desire to create the largest selection of well-crafted and unique personalised children's gifts in the Middle East. She's a certified dim-sum aficionado, book worm and lover of all things mindful and creative for kids. Little IA is not just a brand for Roshni, but the very core of all aspects of her life. At the heart of her design process are her own three kids. She designs the products she feels are missing in the market, thinking of function, beauty, thoughtful craftsmanship and quality materials. She lives and breathes this brand and is a passionate advocate for several childrens charities which the brand also supports.
Favourite food - Chinese
Favourite film - Lion
Favourite song - "The Music Sounds Better With You" by Stardust
Favourite city - London
Favourite quote - "You don't have a right to the cards you believe you should have been dealt with. You have an obligation to play the hell out of the ones you're holding" Cherly Strayed
Ember Kaliev (Chief Production Officer)
Ember moved to Dubai in 2015 and is currently based here with her husband and son Raphael (who is a regular feature in our Little IA campaigns). Whilst Ember officially handles all production and supply chain, you will also find her dealing with everything from website coding to customer relations to event planning - quite often we feel there is nothing Ember cannot handle. She's the OG of the company, who spent many hours conceptualising the brand alongside Roshni. Ember is a certified BTS-lover (quite possibly their biggest fan worldwide) and when she's not working, you'll find her eating her favourite foods - we're a foodie kind of team around here.
Favourite food - Asian
Favourite film - A Cinderella Story
Favourite song - 'Butter' by BTS
Favourite city - Dubai
Favourite quote - "Everything happens for a reason"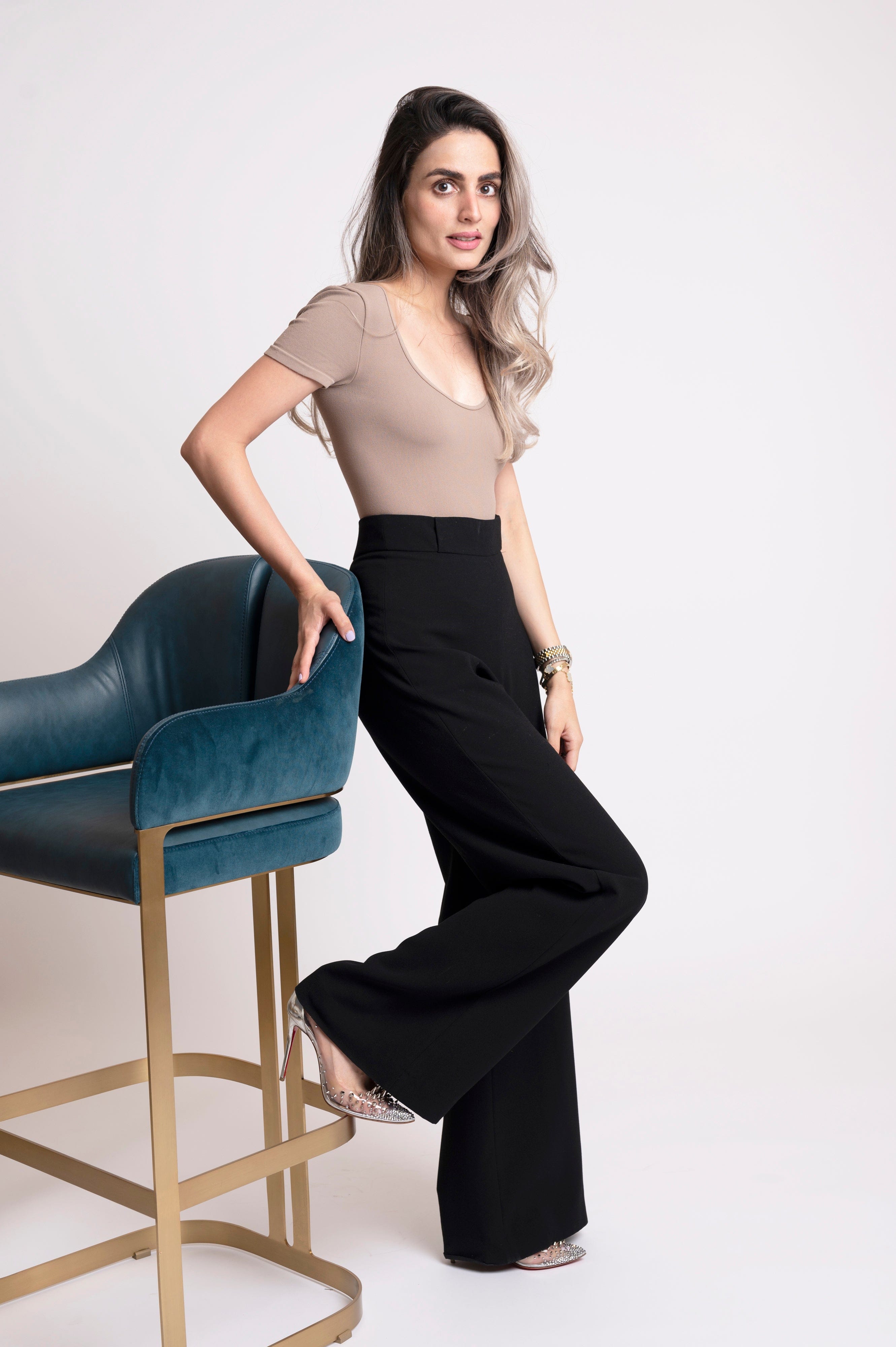 Shehar Zarik (Chief Creative Officer)
Shehar graduated in Visual Communication Design in Lahore she then headed to Central Saint Martins London to study Typography. Having grown up in Pakistan, moving to London in her early 20's, now she finds herself living her best life in Dubai with her husband and two kids. With a passion for all things creative, she feels very at home at Little IA, where she works directly with Roshni to create every design, every product and every print that you see at Little IA. She enjoys travelling, designing, following fashion trends, baking, and keeps active by cycling, swimming and horseback riding.
Favourite food - Italian
Favourite film - The Departed
Favourite song - Bohemian Rapsody - Queen
Favourite city - Barcelona
Favourite quote - Desiderata - A Survival Guide for Life by Max Ehrmann
Use left/right arrows to navigate the slideshow or swipe left/right if using a mobile device